Steinbach Dental
Serving Brookfield, WI
18200 W Capitol Dr Suite 202
Brookfield, WI 53045
Brookfield Dentist - Steinbach Dental Office
Comfort and convenience are the hallmarks of Steinbach Dental's office operations. To ensure your convenience, below is the information you need about our hours, location, appointment scheduling, insurance acceptance and billing.
---
Location:
Brookfield, WI General Dentist
Steinbach Dental
18200 W. Capitol Drive Suite 202
Brookfield, WI 53045
---
Hours:
Monday:
Tuesday:
Wednesday:
Thursday:
Friday:

Saturday:

08:00 AM - 05:00 PM

08:00 AM - 05:00 PM
07:00 AM - 06:30 PM Evening Hours!
08:00 AM - 05:00 PM
08:00 AM - 05:00 PM

08:00 AM - 12:00 PM Call for available Saturday hours!
---
Insurance:
All insurances accepted. Please contact the office for eligibility.
---
Payment Options:
We accept cash, VISA, MasterCard, and Discover.
---
Facilities and Equipment:
Comfortable and relaxed environment
Free Wi-Fi internet hotspot
Computerized operators and reception
Digital Radiographs - intraoral and panoramic
Digital Photography
Overhead mounted televisions for both patient entertainment and education
Nitrous Oxide (Laughing gas) for anxious patients
OSHA compliant
High infection control standards
AED - Automatic Electronic Defibrillator/Automatic External Defibrillator for patient safety
Water filtration system to provide patients with the cleanest possible water
Amalgam separator for environmental support
Patient Restroom
Elevator building
Parking available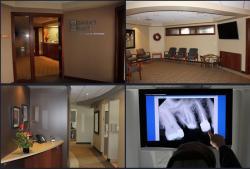 Amazing!
The best dentist I've ever been to! Amazing service. Very friendly, knowledgeable and kind. Would recommend to everyone! Dr. Thomas is fenomenal!
My family has been given excellent service over the years by Steinbach Dental,
Judy does an excellent job cleaning my teeth. She's very gentle, yet thorough. Thank you!
-
Heidi Buckett
4/16/2014
All of the staff is extremely friendly and knowledgeable. They provide excellent care and guidance in making treatment decisions and recommendations.
It was a slice of heaven !!!1
Everything went well. Great care and outstanding staff.
All of the staff provide outstanding care or service as needed. They always exceed expectation. They are on time and responsive to the patients needs. I always recommend this office and all of the staff to friends. Our family has been patients for almost 20 years.
-
Claire Moulis
4/14/2014
I have found the office staff to be welcoming and helpful. The professional staff, including hygienists, techs, and of course the Dr.'s are compassionate and their skills are exemplary. Everyone in the office greets you with a smile!
I had a number of cavities. The shots to numb my gums were absolutely painless. The drilling was also painless. His equipment is top of the line. The dentist explained what he was going to do every step of the way. All my cavities are now fixed. I can't even see the fillings. My teeth look and feel great! I am very satisfied and happy with the work done by Dr. Tom Steinbach. I highly recommend him.
i can't wait to go back !
We would never think of going anywhere other than Steinbach Dental! From friendly Chris at the front desk to wonderful Judy, who is like an old friend and does a great job cleaning my teeth, you guys are so professional and make coming to the dentist a positive experience! Thank you for all you do to keep me and my family healthy.
-
Heidi Gremmer
3/27/2014
Today I had a crown replaced and for the first time was able to have it done in one sitting. Pretty convenient . The staff are truly exceptional. Prepared me for the length of the appointment and always treat me like a family member. Really all around great experience.
While eating lunch I noticed that I was crunching on something that shouldn't crunch. It was the tip of one of my front teeth. Wonderful Chris (who is the welcoming voice for Steinbach Dental)was able to book an appointment for me for the following day. Dr. Steinbach restored my tooth so that no one would ever know that it had broken. That is part artistry and part technology - he is excellent at both. My family has been taken care of by Steinbach Dental for close to 20 years - we are thankful for those many years of great dental care and look forward to many to come now that Dr. Thomas Steinbach has joined the practice.
-
Beth Stillmank
3/24/2014
Dr. Steinbach and his staff were great as always! They are very careful with my teeth and easy to talk to.
Staff is consistently friendly and skilled. Dental cleanings are always gently done, as well as dental x-rays. Steinbach Dental was recommended to our family many years back by our next door neighbor. We continue our appreciation that Dr. Steinbach is an instructor at Marquette University School of Dentistry, as we know that we get the benefits of experience plus newest techniques and counseling!
-
The Hussel Family
3/20/2014
Dr. Charles is always kind and gentle.SO are all the hygenists. I feel like I can say anything and ask any questions. All the staff are caring and friendly. I have been coming here for over 10 years and really have no complaints. I am always treated very well. Thank you!
Judy is a dream and Dr. Charles Steinbeck couldn't be more knowledge and professional. And when you are greeted on a personal note by Chris at the front desk, you immediately feel you are among friends - people who truly care.
Message Sent. Thank you for contacting us. We will be in touch with you shortly.
Send A New Message
Business Hours
Mon:

8:00am

-

5:00pm

Tue:

8:00am

-

5:00pm

Wed:

7:00am

-

6:30pm

Thu:

8:00am

-

5:00pm

Fri:

8:00am

-

5:00pm

Sat:

8:00am

-

12:00pm

Sun:

Closed
Contact
Steinbach Dental
18200 W Capitol Dr
Suite 202